Findon Technical College will be the first technical college to open in 2024.
The technical college will be co-located on the Findon High School site and will be run in conjunction with the school.
We are creating detailed plans to prepare for the technical college to open.
Industry focus areas
Findon Technical College will offer learning programs in the following industry focus areas:
early childhood education and care
advanced manufacturing and engineering
health and social care.
Learning programs
Each industry focus area will have its own learning program. The learning programs will help students develop the skills, knowledge and behaviours they need to transition into apprenticeships, traineeships, entry-level employment, or progress to further or higher education. The learning program for each industry focus area will cover:
technical skills
core skills and capabilities
work experience and workplace learning
employability skills
career education
pastoral care and mentoring.
By completing a learning program in a technical college, students will:
have the entry-level technical skills required by the industry focus area
have the entry-level language, literacy and numeracy (LLN) skills required by the industry focus area
have the entry-level employability skills required by the industry focus area
complete their SACE and VET qualifications.
RTO and employer partners
We will work with registered training organisations (RTOs) and employers in the identified industry focus areas to develop and deliver the learning programs. This will help students develop the skills and knowledge that employers actually need.
BAE Systems Australia has committed to being an employer partner in the delivery of the advanced manufacturing and engineering industry focus area.
We may announce other RTO and employer partners soon.
Eligibility and enrolment
We've begun developing the eligibility criteria and enrolment process for the technical college.
The technical college will accept enrolments from both public and private schools.
We will provide more details soon.
Building design and construction
We have appointed a team to deliver the building design and construction:
Architect and lead professional service contractor: Brown Falconer
Building services and civil/structural engineers: Aurecon
Landscape architect: Aspect Studios
Builder: a tender call for Early Contractor Involvement is underway, with a tender call for the builder taking place shortly
We expect construction to begin in early 2023.
Concept images and fly-through video
Explore the following concept images and fly-through video for an overview of what the technical college will look like.
The design of the technical college aims to:
replicate the look, feel and flow of industry workplace environments
create maximum flexibility for the use of practical spaces on a day-to-day basis.
Concept images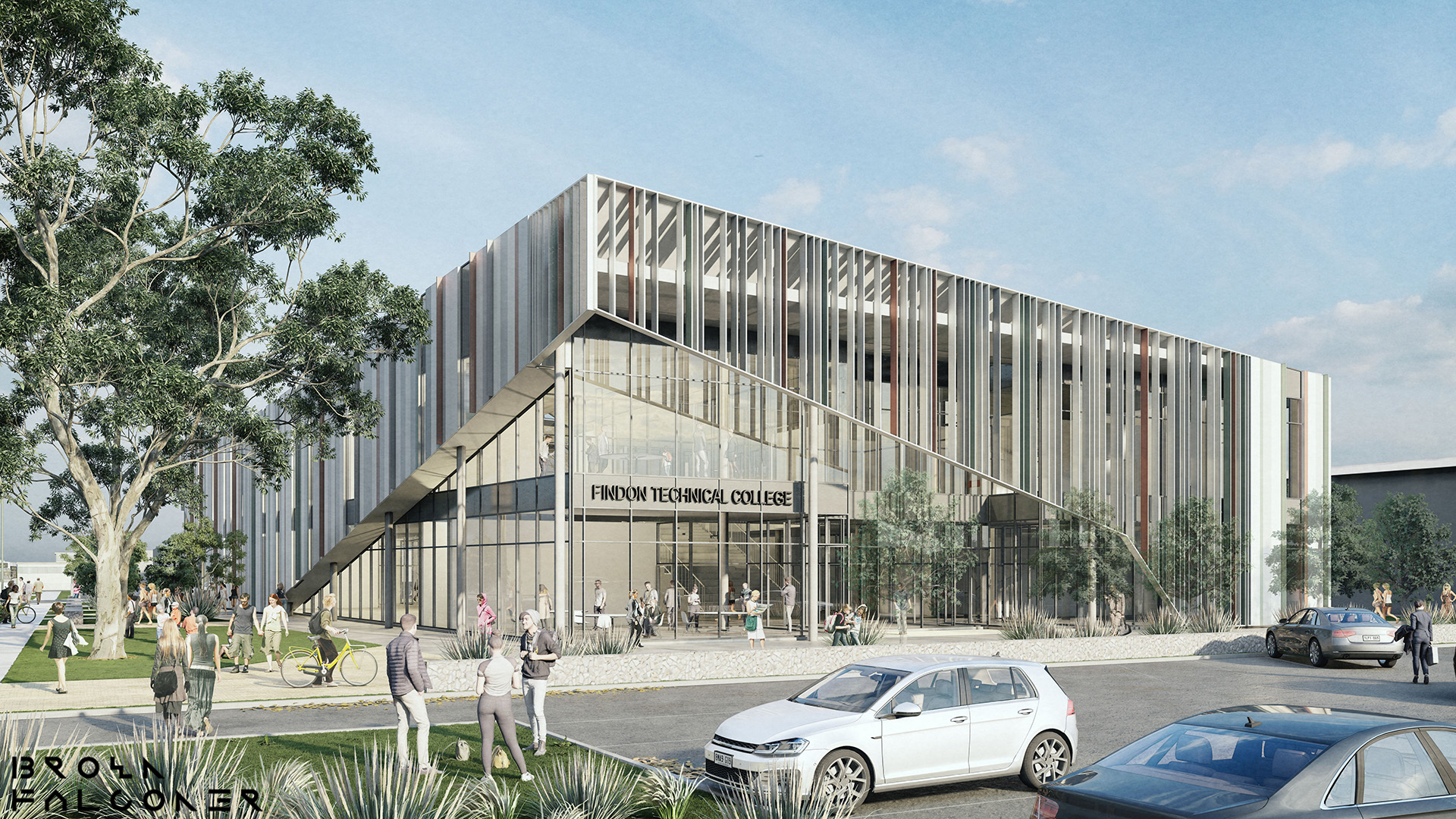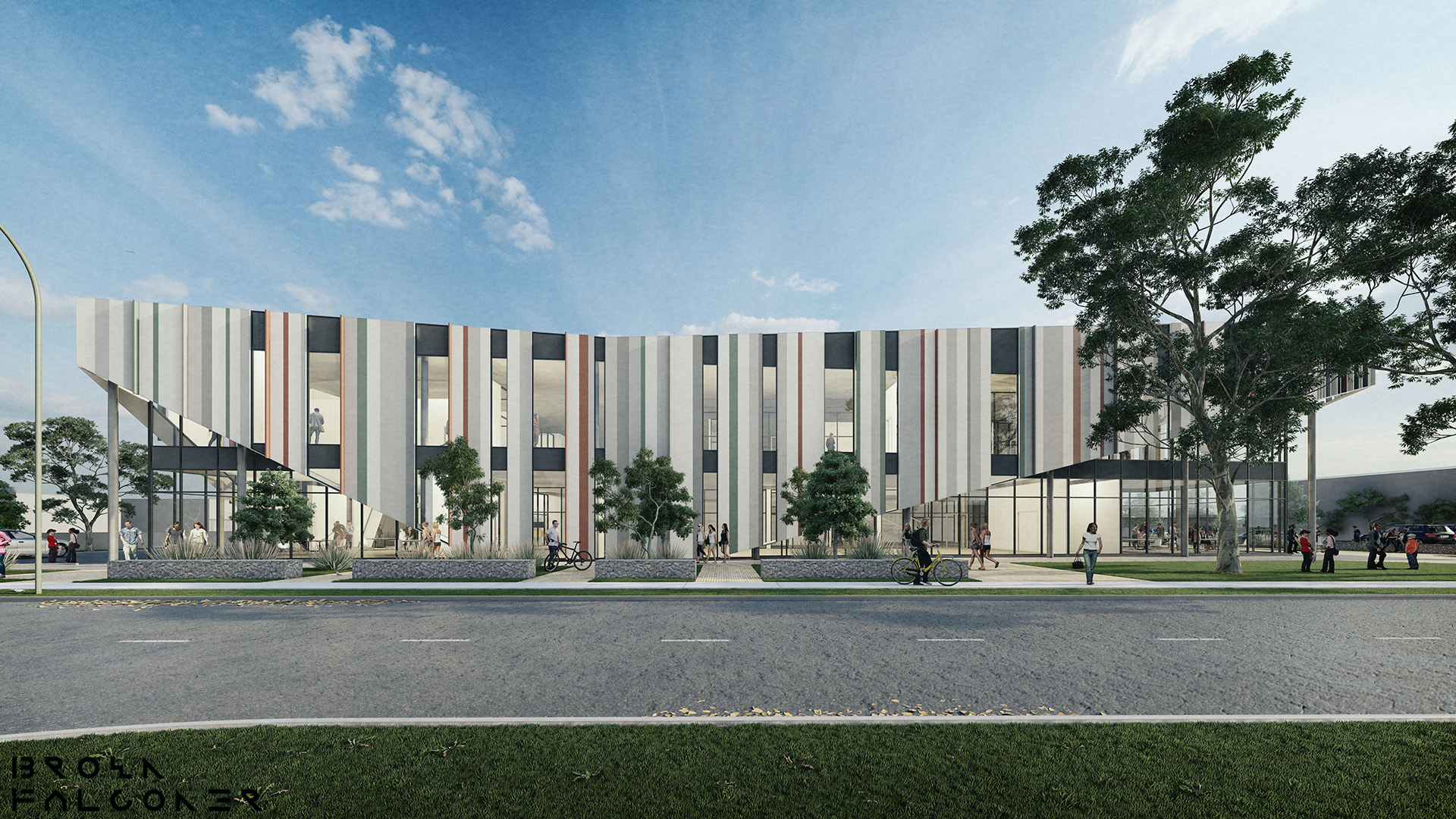 Fly-through video