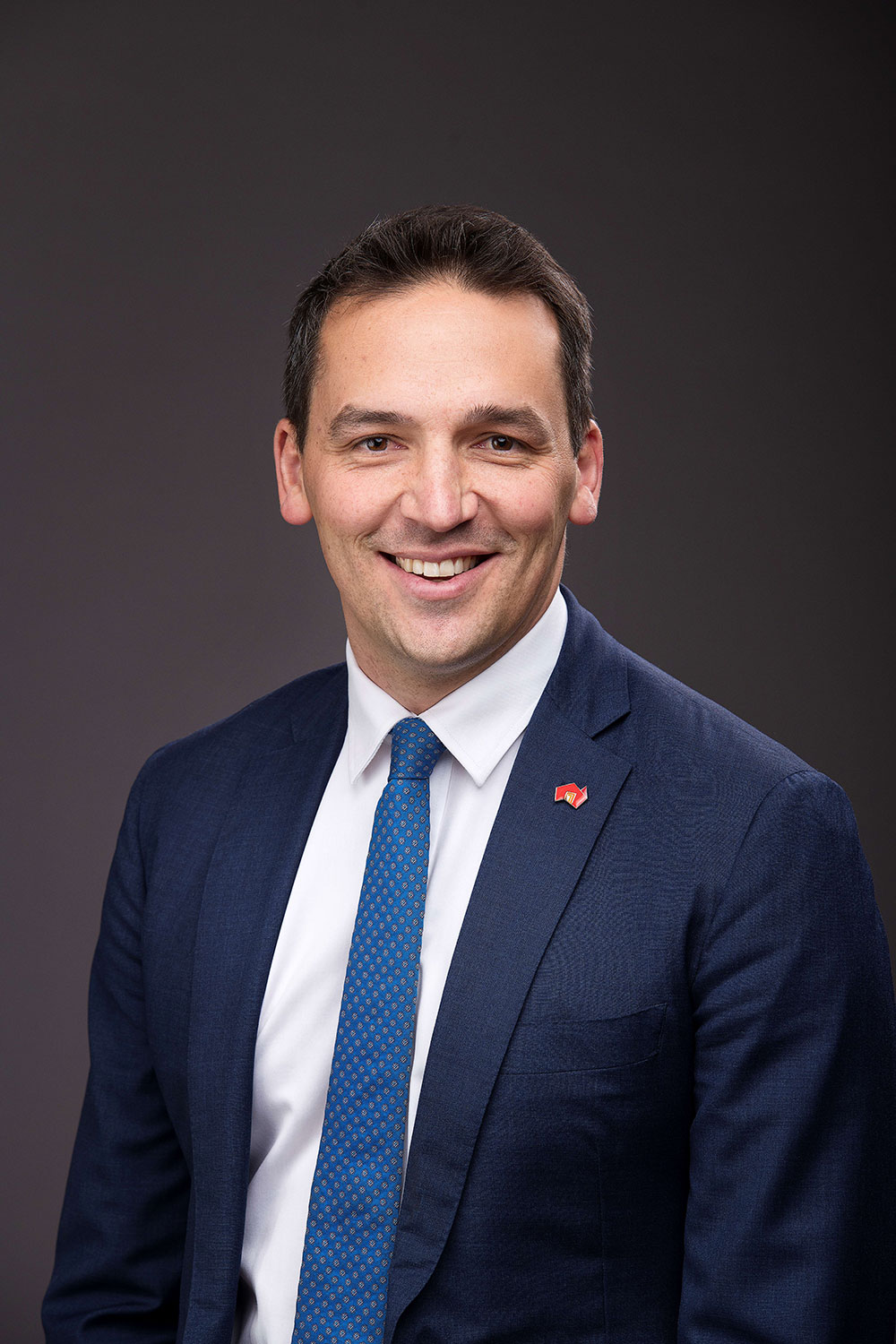 Blair Boyer is the Minister for Education, Training and Skills in South Australia.
Blair is passionate about education and believes that a strong, affordable and accessible public education system is the key to equality.
Blair grew up on the family farm in rural south west Victoria, not far from Mount Gambier. His father was a public school teacher in the area for more than 40 years.
Blair was educated at local public schools before graduating from Monash University with degrees in Arts and Law in 2005.
Blair practiced as a solicitor for a short period of time before becoming Chief of Staff to Minister Jennifer Rankine in 2011 and later worked for Premier Jay Weatherill.
Since 2018, he has been a Member of Parliament for the seat of Wright. He was Shadow Minister for Education, Training and Skills and Veterans' Affairs from 2020 to 2022.
Blair lives with his wife Catherine and their 3 daughters in Adelaide's north east. In his spare time, he enjoys playing basketball, watching the footy, listening to music, taking the kids bike riding and spending time on the family farm.