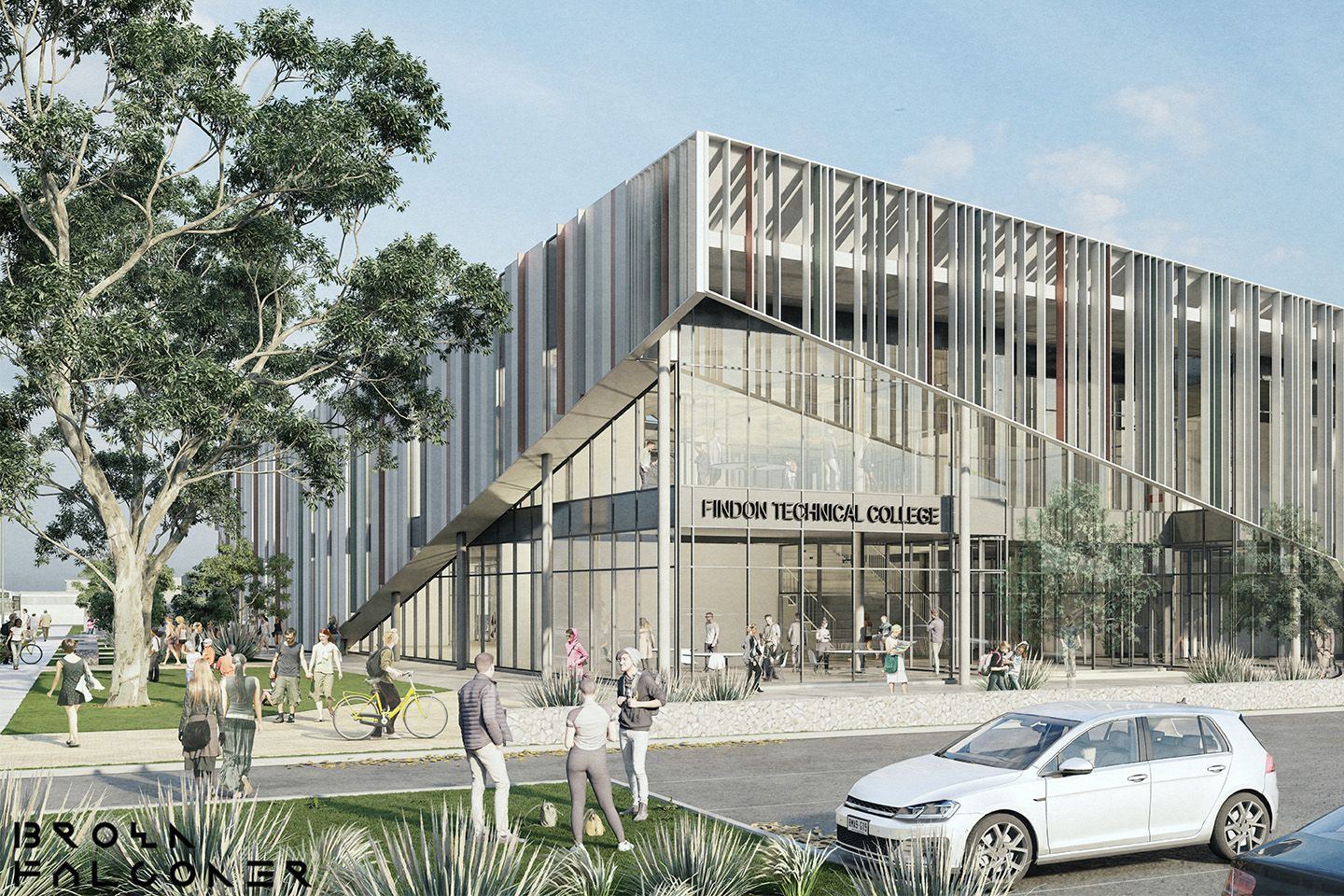 Enrolments open for Findon Technical College
Enrolments are officially open for the first of the state's five technical colleges – Findon Technical College – in a milestone for the State Government.
The technical colleges will deliver the skilled employees of the future as part of a landmark agreement with BAE Systems to deliver advanced manufacturing at Findon Technical College.
The new technical college is already 30 per cent complete – with building starting earlier this year – and will accommodate about 200 students from next year.
Member of Cheltenham Joe Szackacs said Findon High is the perfect location for the first technical as it has incredible leadership and links to local industry which will serve not only those enrolled in the technical college but also the wider community.
BAE was announced as Findon Technical College's key employer partner to support the state's skills needs in crucial industries such as defence ship and submarine building; among other advanced manufacturing pathways.
Located between the city and the Osborne Naval Shipyard, the college is ideally located to provide an educational pathway for students from across the region who may be considering opportunities presented by the AUKUS partnership, or elsewhere in the defence industry.
"Technical Colleges provide a great foundation for industry to engage with students, provide early hands-on exposure to new industrial technologies, and support career connections," said BAE Systems, Head of Resourcing and Early Careers Georgette Elston.
"Findon Technical College's focus on engineering and advanced manufacturing is core business for BAE Systems Australia.
"BAE Systems Australia is already working closely to support curriculum design and development of employer programs including school-based traineeships and apprenticeship."
The Advanced Manufacturing and Engineering industry training program features a broad range of topics including industrial maintenance, welding, computer-aided design and drafting (CADD), robotics and automation. These will be delivered as part of students' VET and SACE programs.
Other streams of education through Findon Technical College will focus on early childhood and education through partnerships with Precious Cargo Education and Goodstart Early Learning and training in health and social care via agreements with Helping Hand and Southern Cross Care.
A total of $208.8 million has been committed to build and operate five technical colleges across South Australia to provide employers with the skilled workforce they need and students in Years 10-12 with the opportunity to learn in first-class facilities.
The designs of the technical colleges ensure they replicate the look, feel and flow of industry workplaces, and create an environment that provides practical, hands-on skills training that is valued by industry.
Two other metropolitan technical colleges will be located at the Heights School in the north-east of Adelaide, and the Tonsley Innovation precinct in the southern suburbs, while two will also be built in regional South Australia – at Port August and Mt Gambier. All five will be operational by 2026.
The technical colleges will deliver vocational education and hands-on training to prepare students for successful careers, while they complete their South Australian Certificate of Education (SACE).