The Department for Education supports sport through policy development, curriculum initiatives, professional development opportunities, resources and a statewide sport program – School Sport SA.
School Sport SA is responsible for administering primary and secondary school sports programs throughout the state. Affiliation with School Sport SA is open to every government and non-government school.
School Sport Australia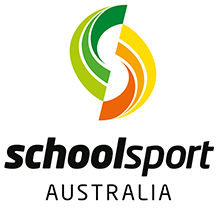 School Sport Australia is the national body responsible for interstate competitions. School Sport SA and all state and territory school bodies are affiliated with it. School Sport SA host national championships on behalf of School Sport Australia. These are a result of the quality state-based programs and offer talented students the chance to take part in high-level school sporting competitions.
Sports Excellence Scholarship Fund
School Sport SA has partnered with the Sports Excellence Scholarship Fund (SESF). The SESF will provide a minimum of 5 scholarships valued at $1000 each to emerging talent from low socioeconomic backgrounds throughout South Australia. The scholarships reduce the costs associated with participation in school sport at a national level, ensuring finances are not a barrier to talented students reaching their potential. The SESF scholarships will enable South Australian students to continue to excel at their sport and provide opportunities to advance their sporting pathway.
Game On

Game On provides a framework for a collaborative approach to enabling South Australians to include more physical activity and play into their daily lives. Through enhanced coordination between whole-of-government and relevant physical activity sectors, Game On aims to reverse the levels of poor physical activity and increase movement opportunities across the state, leading to stronger outcomes in community wellbeing, liveability and economic productivity.
Duke 4Sport partner
Like the School Sport SA program, the Duke of Edinburgh's International Award understands the importance of empowering youth to achieve their highest potential. Both aim to make authentic connections with the wider community by linking education and sport (physical recreation, adventure, skill and voluntary service). They also provide a range of quality experiences for young people. Through the Duke 4Sport initiative, the partnership will increase opportunities to improve engagement and wellbeing for South Australian students.